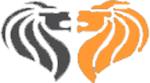 Holland Insurance Group mastering insurance
Our comprehensive car insurance is designed to cover you from all eventualities, including total loss, all risk, liability, and, if required, regional cover in the event that you take your vehicle abroad.
Our motorbike insurance can cover bodily injury, material damage and total loss. All risk insurance is available if you ride a Harley Davidson or some types of Chopper, depending on the manufacturer.
We offer all risk, total loss and third party liability insurance for all classes of yachts or pleasure crafts. Depending on the package, premiums depend on numerous factors such as the type of boat insured, construction material, manufacturing year, maximum speed, value and the geographical area in which the boat is to be sailed.
Our property and household insurance options are vast, fire insurance, to fully comprehensive, to contents, fixtures and fitting, neighbor's recourse, precious items, co-owners, tenants and landlords, we offer an all-encompassing variety of insurance products, tailored to your specific needs.
This plan provides the mandatory cover for foreigners (including maids) working in Lebanon required by the Lebanese Ministry of Labor. The insurance includes Third Class medical insurance, deportation costs and costs incurred by the death of the employer, further options are also available.
Travel insurance covers emergencies and accidents outside of your country of residence. We can arrange continuous coverage, or temporary coverage depending on your needs and can cover medical, emergency, evacuation, delays, cancellation and loss of property, to name but a few.
This insurance covers against medical costs and can include in-hospital, out-patient or ambulatory, prescription of medicines and doctor's visits. The range of options is vast and packages can be tailored to cover all eventualities.
The main purpose of this insurance is to protect or substitute the income of the main breadwinner. Broken into two approaches, life insurance can be comprised of a lump-sum payment, or a structured long term saving plan. A wide variety of options are available to meet your needs.
This insurance provides cover on a 24-hour basis to individuals against death, total permanent disability and partial permanent disability due to an accident. Medical expenses and weekly income indemnity can also be covered by additional riders and the package can be tailored for worldwide coverage should you desire it.
This insurance is designed to counter the risk of your injuring members of the public, or damaging their property. You can be liable as the result of a faulty or negligible act by you or as a result of an accident caused by defects in the premises or by any object belonging to you. This insurance can be extended to cover your family outside of the home.
This insurance covers special events such as weddings, large parties, or meetings. Coverage can be arranged to cover cancellation due to fire, the non-arrival of performers, last minute fees incurred through cancellation and injury to guests.
This insurance covers all vehicles owned by the company and licensed for use on the road. Substantial discounts are available if the entire fleet of vehicles is covered. In addition, insurance schemes for employee vehicles are available at competitive rates.
Property insurance can damage to property, including machinery, contents, loss of stock, glass and cash. Additionally, loss of business due to damage can be covered, allowing the business to survive unexpected halts in work due to problems at the company's, customer's, or supplier's premises.
Our marine insurance can be broken down into two sections, insurance for the vessel, and insurance for cargo. Vessels can be insured against total loss, third party, all risk and war loss in a variety of different methods for a single journey, or over a period of time. Cargo can be ensured against a variety of risks, including loss, destruction and fire to name but a few.
Insurance for contractors, third party, liability, material damage, damage to the plant and machinery, break down of machinery and damage to electronic equipment can all covered. There are any number of options available to packages can be tailored to meet your needs.
This is an additional type of property insurance and protects against loss of bank notes, currency, coins and cheques. The cover includes cash in the register, in the safe or strong room, damage to the safe / strong room and in transit. The policy can be extended to cover the owner's home, provided certain prerequisites are met.
This insurance protects against losses incurred due to fraudulent or dishonest acts committed by an employee resulting in improper gains being made. This can include direct loss of money and/or goods held in the employee's custody. This is normally an extension on a Money Insurance.
Our travel insurance is designed for companies and corporations with different employees traveling frequently and/or staying abroad a significant number of days per year. It is a continuous travel insurance, providing coverage at any time and for unlimited number of trips per year. Compared to traditional insurances it offers a very competitive premium, reduces paperwork to a minimum and eliminates the risk of forgetting to buy a travel insurance.
Our liability insurance offerings are myriad and cover all aspects of the field. From workers compensation, to public, to the employer, to the product, to environmental, from professional indemnity, to directors' and officers' liability, all aspects of your business can be covered from liability with our bespoke packages.
This insurance provides all-in-one cover for your entire livestock in case of injury and/or death following a covered event. Our coverage specifically protect valuable livestock whilst in transit, inside the farm, in open air or pastures for an array of perils such as fire, smoke, explosion, natural perils, strikes, riots, building collapse, theft, etc.
Our Employee Benefits package offers your employees the opportunity to participate in one of the many schemes, benefiting from a huge group's discount for their medical insurance, personal accident insurance, life insurance, retirement plan, private car insurance, home insurance etc. Your role herein can even be limited to only a facilitator: i.e. no financial contribution from your side.
For corporate and individual clients, we offer a range of services:
Insurance Brokerage
Insurance Consultancy
Risk Management
Financial Planning
For agents and independent brokers, we are a full service provider delivering tools and products to optimize your activities.
For insurance companies, we offer services ranging from product development to reinsurance brokerage based on international standards.
Professional, services oriented with great knowledge of insurance products.
Elia and his team have assisted us with the optimization of our corporate and employees insurance packages, we are very happy with their services.
Always available to provide advice and assistance.
For any inquiries contact us